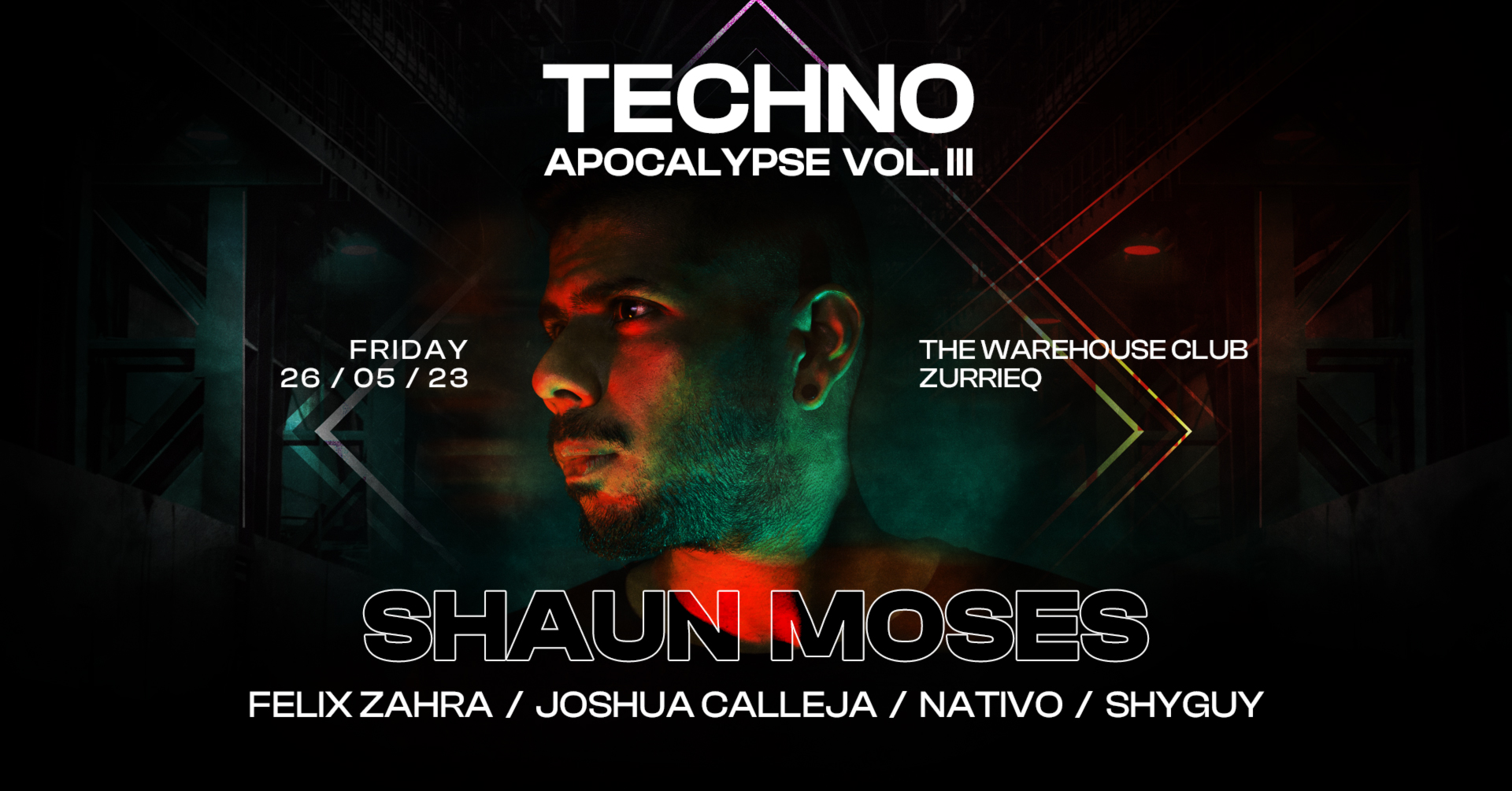 Brace yourself ☢️ TECHNO APOCALYPSE ☢️ IS BACK
And this one will be one for the books!
Not that we only proudly present you SHAUN MOSES
https://www.facebook.com/shaunmosesofficial/
https://www.instagram.com/ShaunMosesOfficial/
No! This event is sponsored by Jungle Joy – the entrance is FREE!
Shaun Moses has been an integral part of the budding underground electronic music scene coming out of the Indian sub-continent in the last decade. Hailing from Goa (IN), the techno producer crafts his unique style of raw and pulsating techno, with signature driving subs and relentless grooves. His DJ sets showcase an explosive snapshot of his capabilities with atmospheric synth hazes, rolling percussive hits and deep basslines.
2019 saw him bring about his alternative alias, Moses, which showcases a more industrial and leftfield sound that he's been developing over time. His first release on Shlomi Aber's – Be As One Imprint, managed to turn heads of some of the most prominent names in the industry while featuring on the playlists of Charlotte De Witte, Paul Ritch, Enrico Sangiuliano and Amotik. Dubbed as one of the finest techno exports to come out of India, Shaun is a key part of the next wave of electronic music producers from the region.
Supported by our top-notch local artists:
FELIX ZAHRA
JOSHUA CALLEJA
NATIVO
SHYGUY